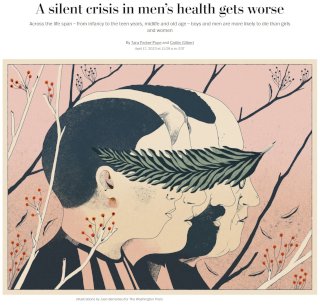 A Silent Crisis in Men's Health Gets Worse
The Washington Post April 17, 2023
A SILENT CRISIS IN MEN'S HEALTH IS SHORTENING THE LIFE SPANS OF FATHERS, HUSBANDS, BROTHERS AND SONS.
Men's health advocates say one of the biggest factors is a lack of infrastructure to support research specifically focused on men's health.
For years, the Men's Health Network has lobbied for the creation of an Office of Men's Health, similar to the Office of Women's Health in Health and Human Services Department. Proposed legislation, however, has consistently failed to win support.
TOP MEN'S HEALTH INTERESTS
Watch an interview with Tennessee Senator Ken Yager on Prostate Cancer Screenings.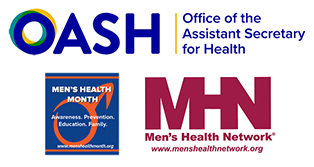 Join MHN and OASH June 17, Thursday, for a webinar on Men's Health, Gender Equity, and the COVID-19 Pandemic Please join Men's Health Network (MHN), the Office of the Assistant Secretary for Health (OASH), and the Office of Regional Health Operations for the Men's Health, Gender Equity, & the COVID-19 Pandemic webinar on: June 17, Thursday,... Continue reading→
Getting Back On Track Saturday, June 5, 202110:00 a.m. – 12:00 p.m. (Central) Learn about Colorectal Cancer, Lung Cancer and HPV Registration information can be found on our Zoom page.

LATEST NEWS ON MEN'S HEALTH FROM EXTERNAL SOURCES